I just love a car boot .... I will rummage around in other people's cast offs all day long much to the dismay of my children and my dear husband trots behind me carrying the bags !
Our best local ones aren't starting until the end of the month but there is one just up the A1 near Biggleswade so off we went this morning. It was absolutely heaving with buyers and near enough full to capacity with sellers too. We wandered around for nearly three hours and I am always amazed at how the time flies when I am engrossed in bargain hunting.
Would you like to see the booty???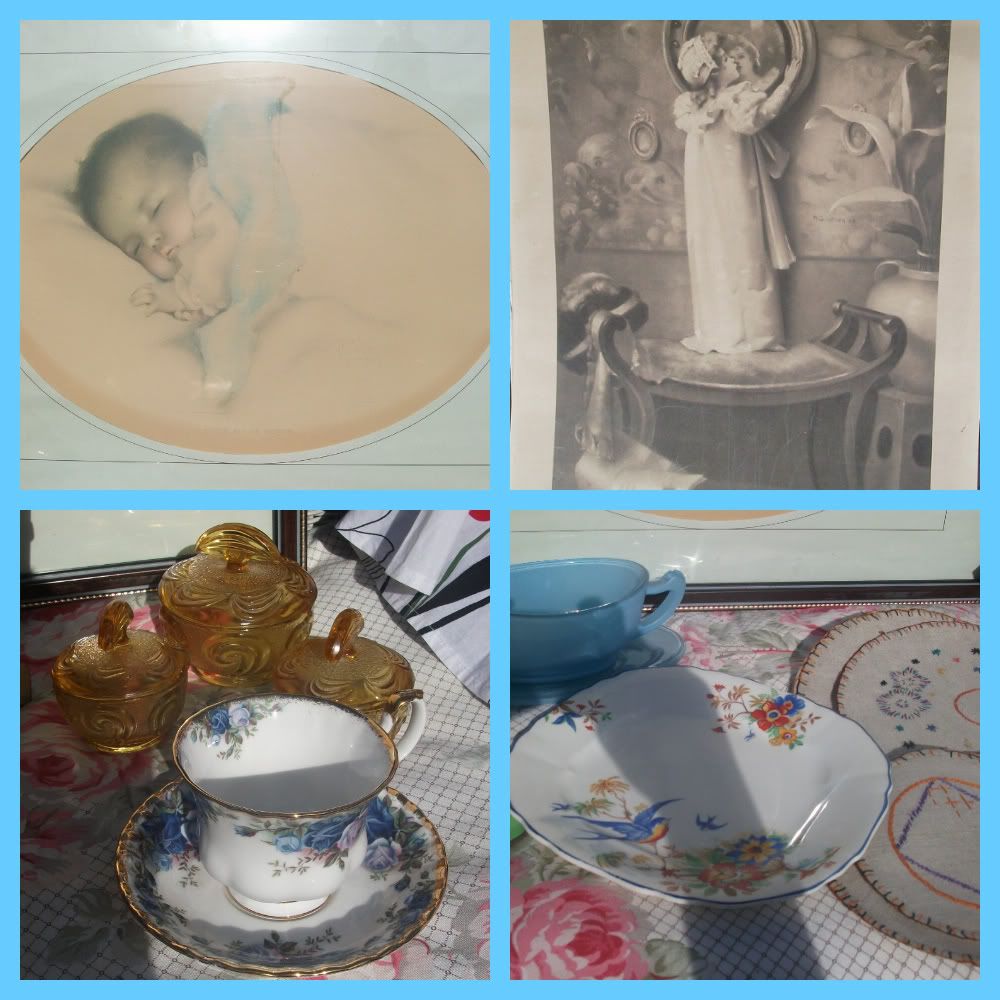 A Betty Pease Gutmann print ..... can you see the similarity with my Lilian Rowles avatar .... Betty was American and painted between 1905 and 1935. Next is a 1903 print entitled Me Loves OO by Maude Goodman.
Amber glass trinket pots, a Royal Albert cup & saucer, blue Pyrex gravy boat, pretty deco bluebird plate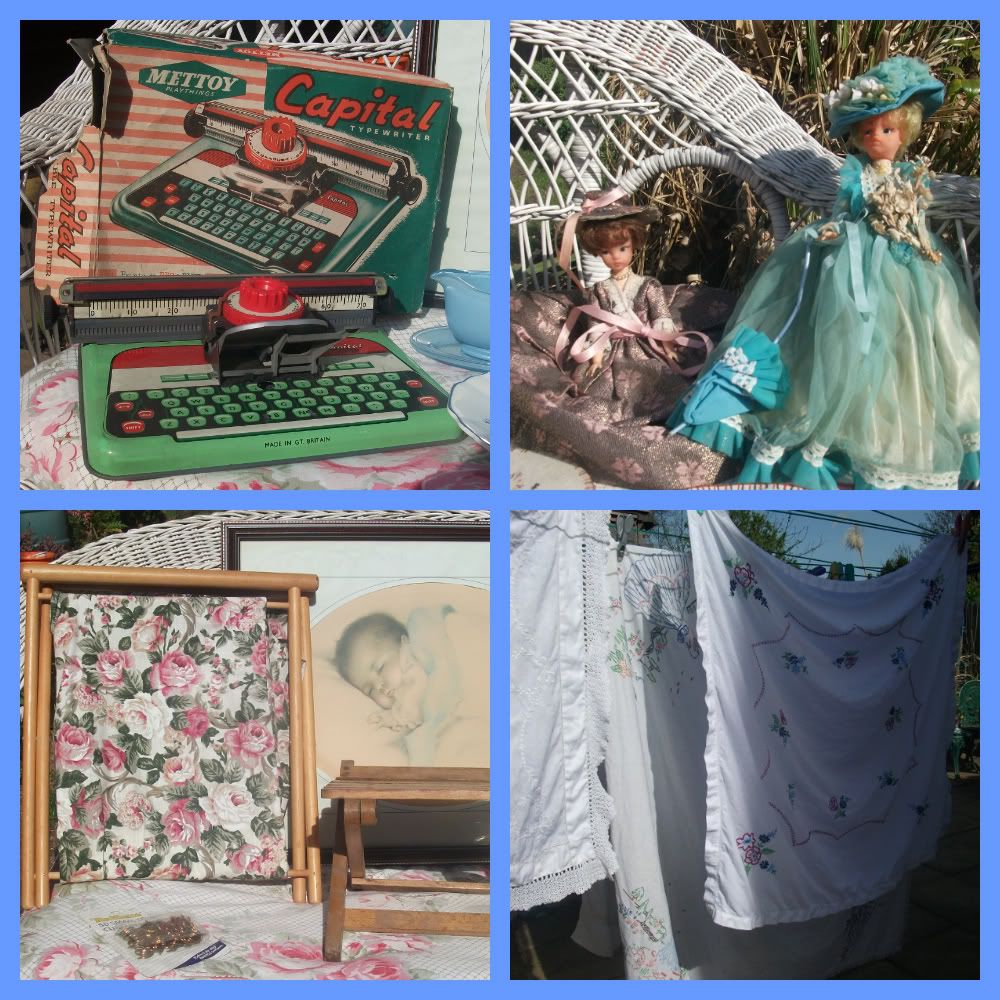 A tinplate 1950s typewriter, two dolls in Edwardian period costume (they are very Sindy like and perhaps one of you dear readers may recognise them), a knitting bag, child's wooden picnic seat, some embroidered linens
Embroidered linen table mats and matching tea cosy, some more white linen, these two dolls actually came from the flea market on Friday .... they were absolutely filthy but have now had a bath and are looking much better and finally two nice summer skirts for moi. I did get some other toys for the children and my total spend was £28
The only downside of the morning was that it took an hour & a quarter to get out of the car park because it was so busy ... it was an absolute free for all and the organisers need a good kick up the wotsit for not marshalling everybody out safely.