Back in November I started on another quilt completely using reclaimed/scrap materials ..... some cream cotton curtain lining and curtain fabric samples acquired from my local scrapstore and from a gorgeous fellow blogger
Bloomin' Myrtle
. Even the threads used are from my stash of vintage threads ..... how eco-friendly is that????
I found a lovely book in a charity shop and scoured it for ideas ..... I never stick completely to a pattern or instructions (it's the non-confirmist in me!) and tend to choose a basic idea and let it evolve from there.
I chose Granny's Flower Garden
It's a lovely easy one consisting of small hexagons sewn in in a flower shape and appliqued onto a backing square. I have used some more of the curtain fabric samples to make larger hexagons for the border and binding.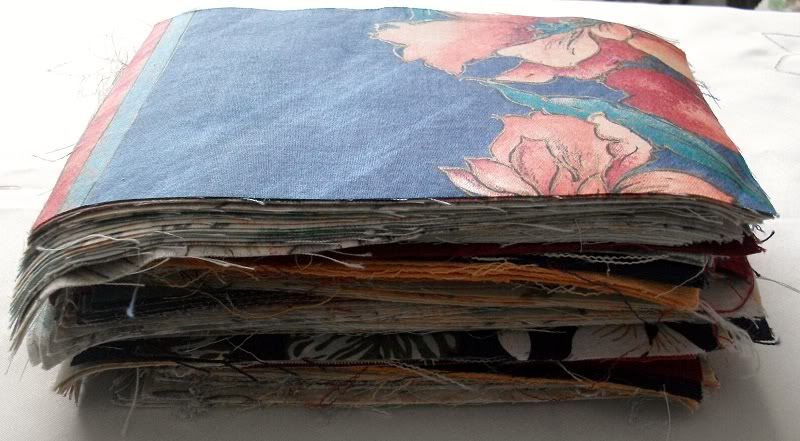 now looks like this ......
My first completed project in 2011!